Happy summer everyone!
Here is to running through sprinklers on the lawn and heading to the park to play with the other kids. A big part of summer for me is performing and when you have two puppets who never stop playing 'eye spy with my little eye' on the road, it never gets dull.
We are super excited to travel to the Yukon for the Augusto! Children's Festival where we will deliver two fun puppetry workshops and perform three shows. Do you know anyone in Haines Junction? What a cool name for a junction!
If you saw our living room right now you would laugh because it's covered with hula skirts, googly eyes, pompoms, buttons, ribbons, lots of yarn and other puppet-making supplies. I've made a path in-between the props and supplies so we can get from one end of the room to the other. Soon these bits and pieces will be real puppets who belong to kids we have yet to meet. Once the kids make their puppets, they will create voices and characters for them. Then they will learn ventriloquism and puppetry techniques. After the puppets begin talking the room is never quiet and it always amazes me how easily kids can bring their characters alive. It's all about believing in the magic.

What's next? The puppets and I fly to Smithers to perform at The Bulkley Valley Exhibition.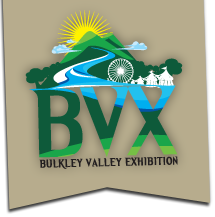 I'll be singing and dancing on stage with Magrau and Kamilla by the horses and other animals which always makes me feel quite at home. Growing up on a farm was great. I'm a city girl now but I have great memories of riding horses, doing chores and caring for animals. Magrau gets quite quiet around horses. He knows better than to jump up and down. Watch for some pictures of the puppets with their new human and animal friends.
Williams Lake Harvest Festival is our next stop. Live performances with roving/strolling will keep us busy. The puppets make friendships and when we come back to a festival the kids have grown taller and Kamilla often asks me why she is the same size. I always tell her that her feet have gotten a bit bigger and that everyone is different and she seems content with that.
Stay tuned for some videos on how to help puppets talk!
Follow along with our adventures on Instagram, Facebook and Twitter.
Be sure to like, comment and share about all our puppet happenings!
Happy August everyone!
Kellie