It's holiday time and we are gearing up for one of our last shows of 2017. We are excited! For the tenth year we have performed for the Hard of Hearing students and inner city students at the beautiful Michael J Fox Theatre. The interaction and cheering is thrilling. Magrau and Kamilla get decked out in holly and sparkles for these fun Journey to the North Pole musical holiday shows.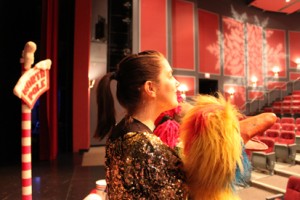 I am very grateful to old friends and new fans who Magrau, Kamilla, Trish stage manager extraordinaire and I have met over this past busy year. Thanks for your kind words and hugs.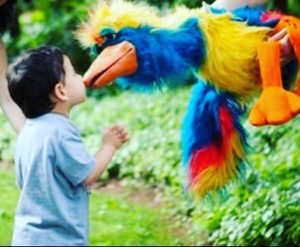 Our 2017 began singing on the top of MT Seymour for Family First night on a snow covered stage but the puppets didn't complain and danced in the light between the snowflakes.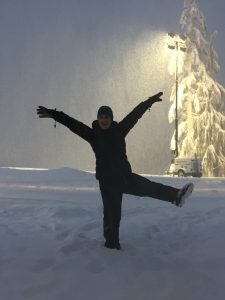 Mother's Day and Family Day shows continued with 21 libraries in 12 days in the Fraser Valley Library Tour.We loved performing with Tony Prophet and Charlotte Diamond. It was great talking about fishing with Harry.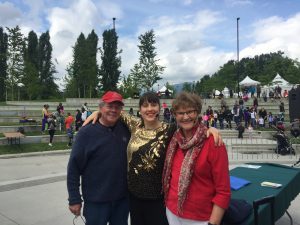 The puppets and I were busy flying to Kitimat, Cranbrokk, Red Deer and travelling to places like Powell River and Armstrong.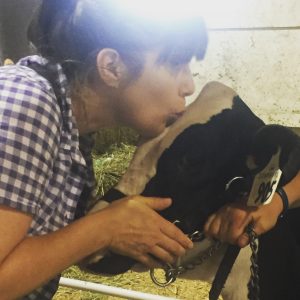 ArtStarts in Schools has been very good to us as we've reached out to students in our musical A Space To Play.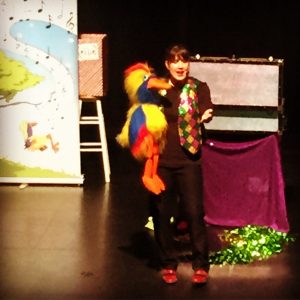 Performing at the Katzie 2nd Annual Children's Festival was one of our highlights of the year. What a celebration!
We also love giving workshops on puppet making and puppeteering for children at schools and for care workers and teachers including the Abbotsford Community Services Caregiving Learning Workshop for Adults. Puppets are powerful helpers. Don't you think?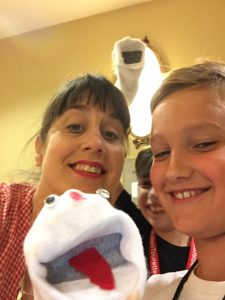 Canada Day at Langley Museum and a recent show at Chief Sepass Theatre were also highlights for us puppet performers.
I have exciting news! What's up next? A Birdy Told Me So at Performance Works on Granville Island and I'll tell you more about it soon. This show has visuals, a fun set and I'm excited to work with Jeny Cassady as my director and cowriter.
Life is exciting and after taking some time off for laser surgery by the incredible and kind surgeon Dr. Holland at the Pacific Laser Clinic
I can see clearly now on stage and off. A gift for myself this year. That means I'll be watching for all of you and after our shows, by all means please come up and take some pics with the puppets and say hello.
Thanks for all of your support and best wishes for a wonderful holiday time!