Puppet Making and Ventriloquist Workshops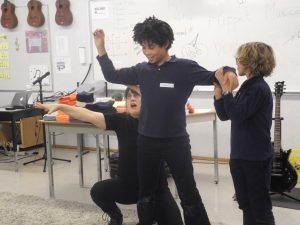 In The Puppet Musical workshop series, students are asked for their creative input from the start to finish of this workshop. Students build their own puppet, decide on their puppet's voice, movement, style and individual characteristics. Students learn the art of puppetry through hands-on activities that include improvisation, storytelling, movement and voicework. Through brainstorming and storyboarding the students choose 2 songs and then create a story around those two songs to later perform for the younger students or if you wish, at the school's talent show. Student input is essential to this workshop series. The teacher and I create a safe space of respect for the workshop's framework and the students are encouraged to creatively flourish. My goal is to provide guidelines and structure. It is the student's experience, ideas and input that will drive this project. This workshop can be custom tailored to fit the needs of your school.

The 3 core competencies Communication, Thinking, Personal and social are explored in this unique and dynamic puppetry workshop experience. In Arts Education, the first big idea is that dance, drama, music and visual arts are each unique languages for creating and communicating. The second big idea that rings a chord with this project is that Arts Education also encourages students to experience art as a means to develop empathy for other's perspectives and experiences.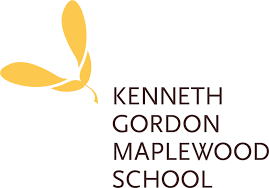 "Having Kellie come to KGMS was such a treat for our students and teachers in the school. Her program encouraged confidence, respect and brought a lot of shy, introverted students out of their shell. Throughout the time she was in our classroom, the students were excited to practice and hone their puppeteering skills. It was an incredible experience to say the least."
Adam Lewis – Grade 5/6 Teacher
"Kellie was an incredible puppeteer and educator to the Grade 5 and 6 students of KGMS, she brought out skills and personalities I had not seen from our students before. The Talent Show was met with roars of approval from the parents, and squeals of glee from our school's younger audience members. At the end of the experience, all our students gained that incredible feeling of being rock stars. Not just from rocking out to Alice Cooper and Bon Jovi but completing a unique task from start to finish that had never been done in a school before. They all got to walk away with amazing skills and memories, and the best souvenir of all, their very own puppet!"
 Layna Pohlod – Grade 6 Teacher
School Performances
A Birdy Told Me So
Grade Suitability: K – 7
Duration: 50 mins. + Q&A
Capacity: 650 students
Eight year old Kellie doesn't feel like she fits in until she receives a gift that talks on its own! Kellie meets Magrau, a chatty bird puppet who makes people laugh. When Magrau signs them up for the school talent show Kellie is mortified. The advice from Magrau? Never give up! Kellie learns that success is like learning how to ride a bike – you're going to fall down a few times on your way.
A Space to Play
Grade Suitability: K – 7
Duration: 50 mins. + Q&A
Capacity: 650 students
Three friends—ventriloquist Kellie Haines, Kamilla the frog and Magrau the bird—explore the differences in people, nature and the universe in this hilarious and interactive musical adventure. Magrau wants to help protect the mountain caribou by finding them more space to play, while Kamilla wonders if she is the only frog in the universe. With the help of the audience's imaginations and talents, the trio learns that being different is not only okay, it's amazing!

Our school loved having Kellie visit and perform with her amazing puppets. In her performance of "A Space to Play," the message is very clear (everyone counts and everyone can make a difference). Each one of our students, left the play with a smile on their face and a spring in their step. I really appreciated the audience participation which included many of our children with special needs. Kellie and her team arrived early to set up and even rehearse before the students arrived. Kellie also has very good management skills to keep even our young students focused.
Don't miss out.
– Katherine, School District 40, New Westminster BC

You chose great kids who have lots of challenges but are making strides at school. Will certainly talk to my colleagues about your program. Highly recommend it.
Dino, Lochdale Community School, Burnaby BC