LAUGHING OUT LOUD: Great for outdoor stages and indoor festival stages. 
This hilarious show blends musical numbers with fast paced ventriloquism comedy bits, with Magrau the bird and Kamilla the frog!  After a brief musical warm-up with Kellie, the audience meets Magrau the bird, who is a little hungry and full of surprises. He and Kellie take a series of comic detours – like a mangled rendition of the Itsy-Bitsy Spider song to a cupcake caper. Next, we meet Kamilla the frog, a precocious four year-old frog with red hair. When it becomes clear that Kamilla forgot to round up other frogs for her big production number, Kellie invites audience members on stage to help save the show. This heartwarming and funny show concludes with a final song about believing in yourself called Never Give Up!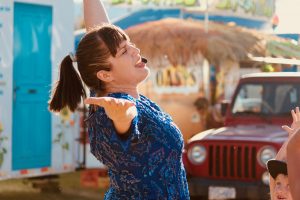 "There is no doubt in my mind that when children meet Kellie Haines and her puppet friends, Magrau and Kamilla, they leave thinking the puppets are just as real as Kellie is. Kellie creates the perfect opportunity for children to believe in talking frogs and in the power of their imagination. I will definitely be bringing Kellie Haines and Co. back to our festival again."
                           – Marnie Perrin Artistic Director Surrey Children's Festival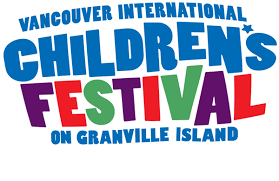 "Kellie is truly entertaining with her interaction with the puppets and the audience!" – Lucie Lareau Artistic Director Vancouver International Children's Festival 
Puppet Roving Available


A Birdy Told Me So – Theatre Show
Eight-year old Kellie doesn't feel like she fits in until she receives a gift that talks on its own! Kellie meets Magrau, a chatty bird puppet who makes people laugh. When Magrau signs them up for the school talent show Kellie is mortified. The advice from Magrau? Never give up! Kellie learns that success is like learning how to ride a bike – you're going to fall down a few times on your way.
"A Birdy Told Me So"  has toured the following theatres to rave reviews!
"The children and the adult audience were intrigued and they had a lot of fun. I think your skills as a ventriloquist are outstanding and I enjoyed watching the children try to figure out how Magrau talks! I don't hesitate to recommend this show." Stephanie Fischer, Executive Director/ Capitol Theatre Nelson's Premiere Performing Arts Venue

A Birdy Told Me So is as hilarious as it is endearing!" Dusty Hagerud Co-founder Vancouver International Puppet Festival