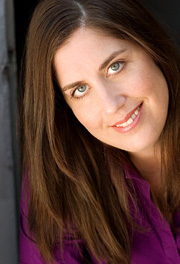 Kellie Haines
Ventriloquist, Actor, Puppeteer, Comedian
604.916.1944
kelliehaines@shaw.ca
Ventriloquist and family entertainer Kellie Haines started talking and singing to her stuffed animals at the age of 8 and when they started talking back, she knew she had a show! Kellie has a BA Specialized Honors in Drama and is a multitalented entertainer with a background in theatre, clowning, singing and dance. She performs at festivals, including the Vancouver and Surrey International Children's Festivals, schools across Canada and as a puppeteer/singer for television. Kellie's dream came true recently when she worked as a puppeteer on a tv movie with The Jim Henson Company. Kellie's vocals can be heard on the 2009 theme song for the first season of Hamtaro. Kellie wrote and performed two popular, long running ventriloquist musicals: Frogs in Space – Kamilla's Quest and Rocket Magrau – Space Bird! at the HR MacMillan Space Centre Planetarium. Her album Songs from Space combined the music from both shows. She later opened A Space To Play at the Vancouver Kid's Fringe to rave reviews and continues to present themes such as diversity, and celebrating talents in fun and engaging shows. Kellie's forthcoming album The Story of Me, Myself & I showcases songs from her newest musical of the same name. She wrote and directed various youth theatre projects/plays in BC and Ontario, teaching youth to perform puppet theatre shows for children.  She continues to teach puppetry/ventriloquism, present fun and interactive puppet making workshops and specializes in working with kids and youth with Tourette Syndrome and other exceptionalities.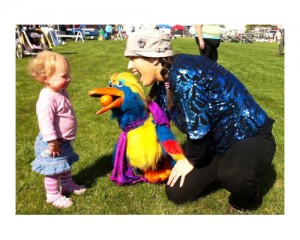 Kellie Haines Ventriloquist Press Kit 2017