Puppet escapades in Powell River BC
Picture a sunny day with our stage manager Trish in the driver's seat, me in the passenger seat and two puppets in their car seats. When Magrau sticks his head out the window like a dog, he gets a ton of laughs and sideways glances from onlookers. We're on an adventure!
We travel on our first ferry from Horseshoe Bay to Gibsons Landing, drive the scenic highway up the coast to Earl's Cove then take a second ferry to Saltery Bay. From there it's one last stretch of road to Powell River British Columbia. A beautiful trip to the Sunshine Coast where there was…sunshine!
We've just returned from performing our latest puppet musical The Story of Me, Myself & I at the fantastic Max Cameron Theatre in Powell River. We filmed our performances (two of them in one day) and are editing as we speak. Working with ArtStarts in Schools has given us a great opportunity to perform in BC schools/theatres and meet such interesting people in many communities in our beautiful province. Magrau the bird and Kamilla the frog always help create a buzz in a new place.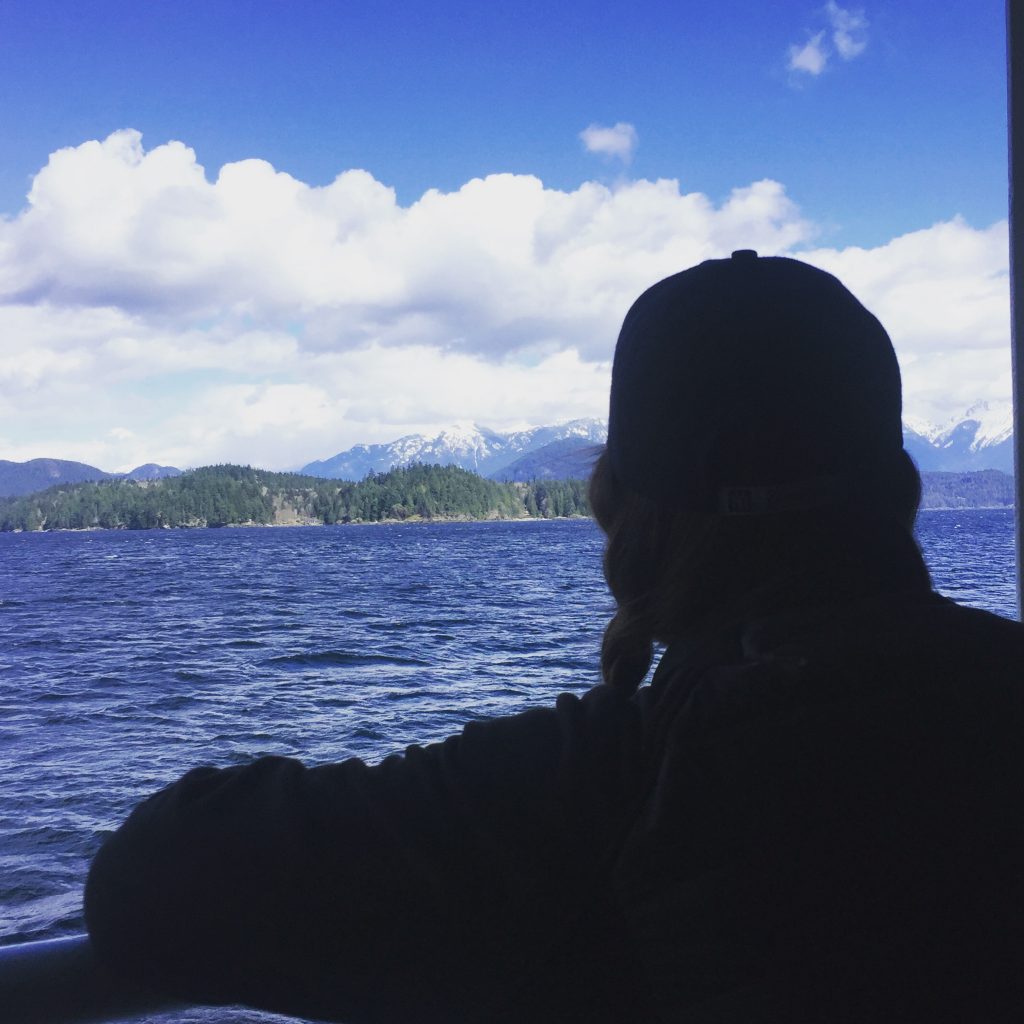 We met so many new people and were lucky to see old friends too who had seen us perform in Powell River before.
We had travelled to Powell River a few years back to do our show and workshop for an amazing lady named CC Duncan who has also happens to have created a company called 4 Children. CC Duncan and I have worked together when she was in Vancouver and later when she lived in Powell River. Her company supports the idea that "a child's measure of success be their perception, not the perception of others." Her company provides a comprehensive resource supporting children with special challenges. 
I've always wanted to come back and perform again in Powell River and was excited to be invited by Jacquie Dawson, Theatre Manager at School District 47. ArtStarts connects artists with folks like Jacquie who know how important it is to bring theatre and the arts to young people. http://artstarts.com/artist-profile/kellie-haines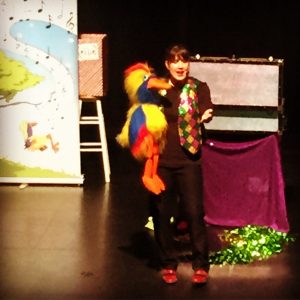 Another perk of coming to Powell River was being able to stay at The Old Courthouse Inn (built in 1939) which once housed a jail and is now a unique bed and breakfast! It felt like visiting a mansion filled with old antiques and Magrau was fascinated!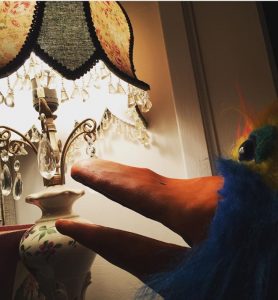 When you wake up you get to have breakfast at Edie Rae's Café while listening to music from the 1940's. Edie Rae was the mother of one of the owners and the Café is named in her honour.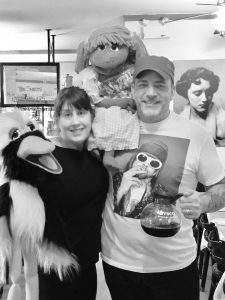 You never know who you (and your puppets) are going to bump into. We crossed paths with Anne Glover and if you haven't heard of her, she is a fabulous storyteller who has travelled all over the world wowing audiences with her stories and unforgettable string figures. Ann is in her 30th year of performing and it was a real treat to meet her after hearing such great things about her through ArtStarts. She was also performing in Powell River and eating breakfast at Edie Rae's Café.
The one thing you are guaranteed to hear after a show or two is the chatter that happens in the car with a tired ventriloquist, stage manager and two talkative puppets who never seem to get tired. There was lots to chatter about…good people, an amazing theatre and the opportunity to perform. Finally the car gets quiet as the sun sets, and I look behind to see two puppets sound asleep in their car seats.
I know that it's been a good day.
Kellie